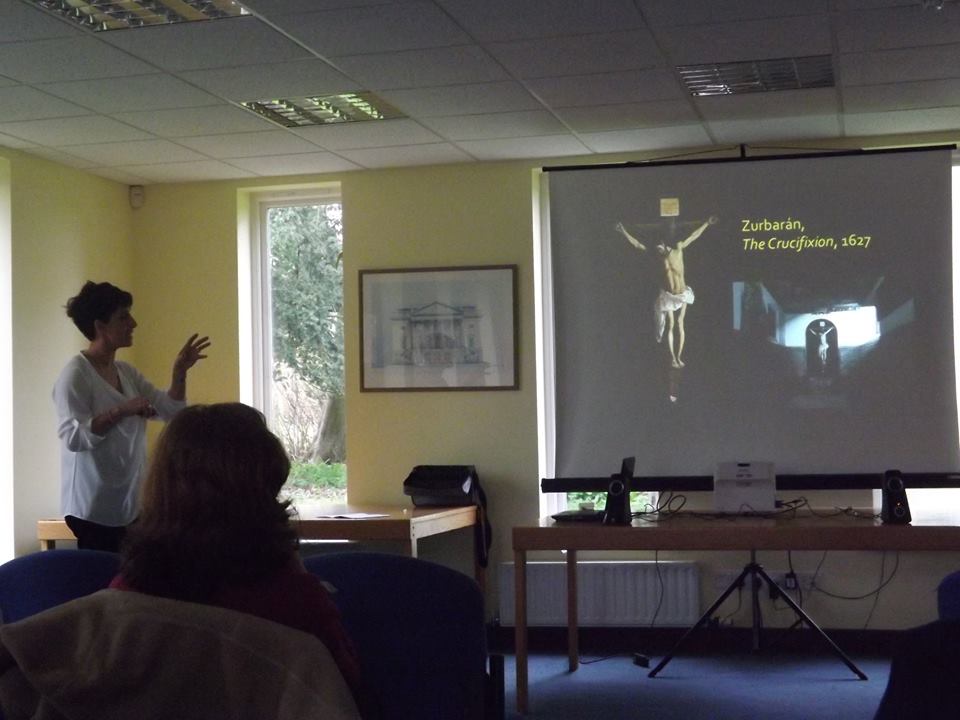 Vive lecture - 'The Baroque in 3D: What Role did Sculpture Play during the Seventeenth Century?'

Our penultimate enrichment lecture was delivered by our very own Penny Huntsman, art historian and author of the first A level Art History textbook. Mrs Huntsman teaches History of Art A level to both Sixth Form students and adults at Farlington and is currently working on a PhD in the area of education and widening participation in art history.
Pupils and parents entered the lecture hall to the haunting sounds of one of Monteverdi's Vespers, effectively pre-empting a moving and evocative experience. Centred on the comparisons between 17th Century Spanish and Italian art, the talk took us through a dynamic and enlightening journey with dark and powerful imagery.
Mrs Huntsman revealed the shady pasts of infamous Italian artists such as Caravaggio and Bernini, which meant we viewed their extraordinary works through the lens of their scandalous lives. Even by today's standards their deeds would be outrageous!
Her knowledge and skill of bringing life to art ensured that everyone was captivated throughout the lecture. Much like her depiction of the vibrant Spanish 'Paso' which brings art to the people in the streets, Mrs Huntsman brought to life an extremely fascinating topic.