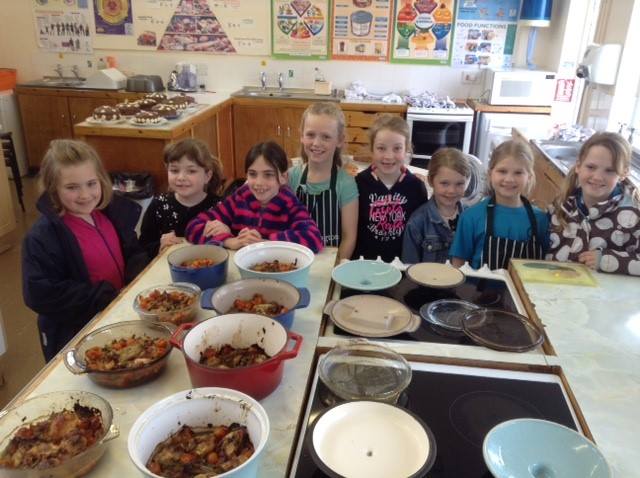 GIRLS FROM YEARS3, 4, 5 AND6 ATTENDED A COOKERY COURSE
In the last week of the Easter holiday, girls from Years 3, 4, 5 and 6 attended a Cookery Course at Farlington from 9.30am till 12.30pm. During the two days in the kitchen, the girls made fruit bread, pasta with bacon and basil, chicken and chorizo and a yummy chocolate cake!
The classes encouraged the girls to learn about "good food" and to explore new flavours in an educational and enjoyable way. They took home with them, not only their delicious creations, but a new Farlington apron and laminated recipe cards. A great time was had by all!